Blog
2019-05-25
Sage Accounting – Processing Debtors Invoices
To process debtor's invoices you need to select customers and then select transactions and finally select customer invoices. See image below: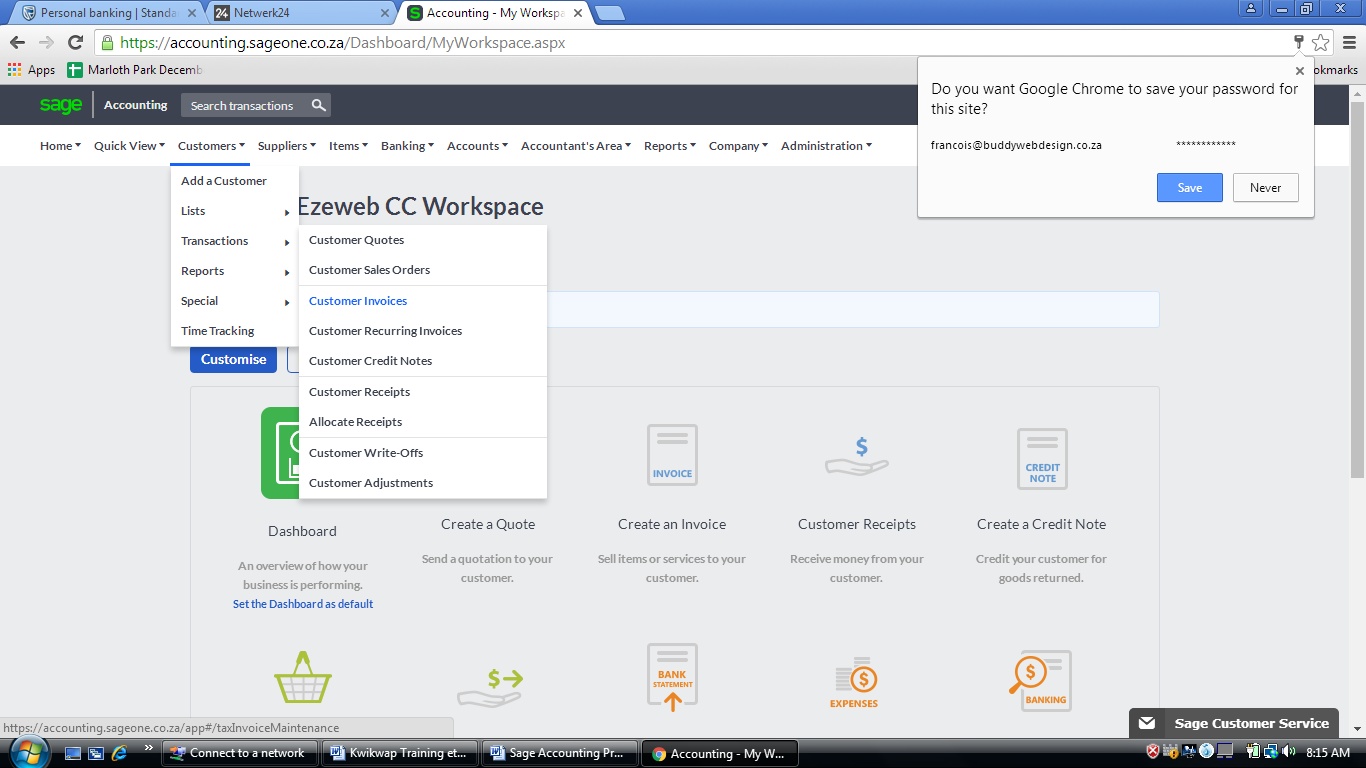 When you invoice a customer you debit your customer. The accounting system which was developed by the Romans is based on a double entry system where for every debit entry there needs to be a credit entry and vice versa.
The credit entry will be your selected income account and Vat control if your business is registered for VAT.
When your customer pays you, you will debit your bank and credit your customer.
Sage Accounting automatically generates an invoice number and does not allow for this invoice number to be overridden manually.
Once you have selected process customers you will need to click on Add a Tax Invoice. See image below: